PROFESSOR IGUSHEV IS 75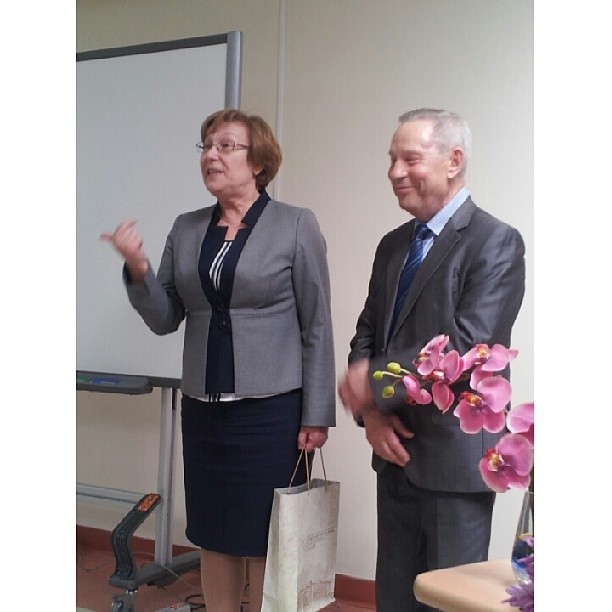 Yesterday, on 28 May, the students and staff of the
Institute of humanities
congratulated Yevgeny Igushev, Dr in philology, Professor of the Chair of philology, on his 75th birthday.
Professor Igushev is a world-recognised specialist in
Finno-Ugric studies
and the author of some works in these languages. Before he came to Yugra state university 10 years ago, he had worked in different countries (such as Finland) and places related to his speciality, both abroad and in Russia. The students love Prof. Igushev for his inspiring lessons and the ability to illustrate his lectures with songs in local languages, which he has demonstrated recently at the Linguists' day. The staff of our library know Prof. Igushev as a library-goer. The Professor received warm wishes from his colleagues and students.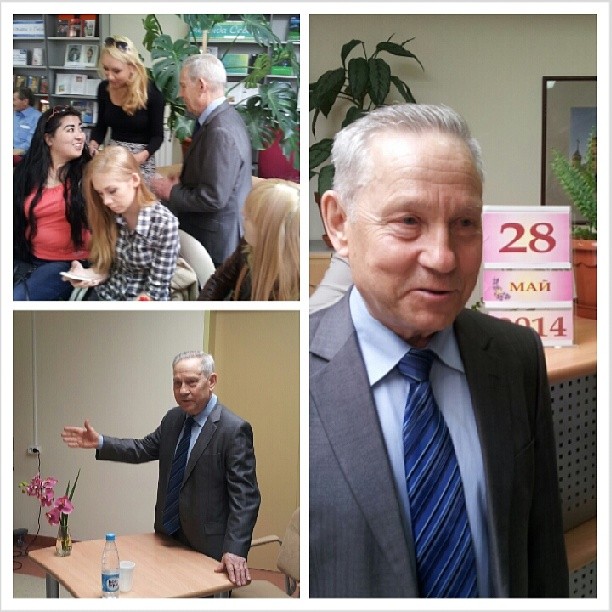 Read the interview with Professor Igushev in our university's newspaper and the students' magazine.
Special thanks to Ilya Stechkin, PhD, Ch. of journalism, for the pictures