AT THE THRESHOLD OF NEW DISCOVERIES
Yugra State University researchers have contributed their best practices to the exhibition "Information Technologies For All" at the annual IX International IT Forum with BRICS, SCI participation being held in Khanty-Mansiysk.
The very first audience to see the items on display at the Ugra Expo Exhibition Center were Ambassadors Extrodinary of Madagascar, Benin, Central African Republic and delegation members of BRICS and SCI states.
Resident-agile environment, efficient power consumption, green focus, advanced infrastructure, house security and convenience. These are the ideas senior and junior researchers at YUSU have brought to life in their Smart House project set to public display at the forum. In addition, university delegates also introduced projects and newest solutions in robotics and drone environment monitoring.
YUSU students volunteered at the event hosting VIP-guests of the forum and exhibition. As an entertainment, university's drama group performed a sketch plunging guest spectators in the avalanche of the pre-digital era paperwork and formalism in order to get an ID compared to the up-to-date services widely presented at the forum.
The whole variety of workshops, intelligence battles, robots, drone racing, the orrery, opinion sharing, discussion platforms, all this has been lavishly arranged in one venue.
The "Information Technologies For All" exhibition associated with the IT forum will be open at the Ugra Expo through June, 7.
English version by Azat Garipov.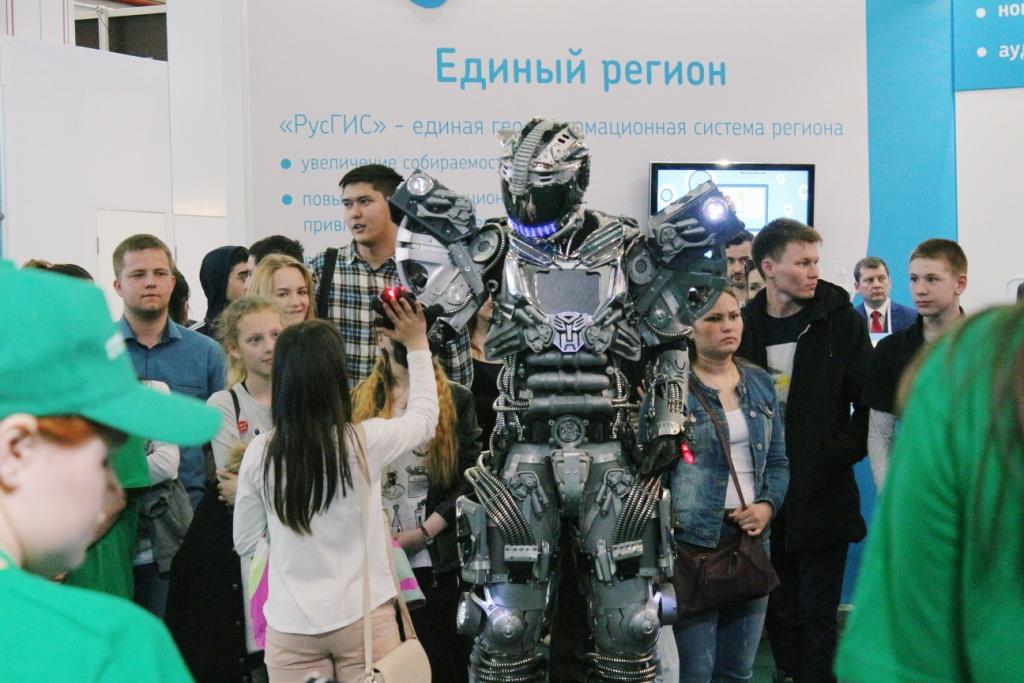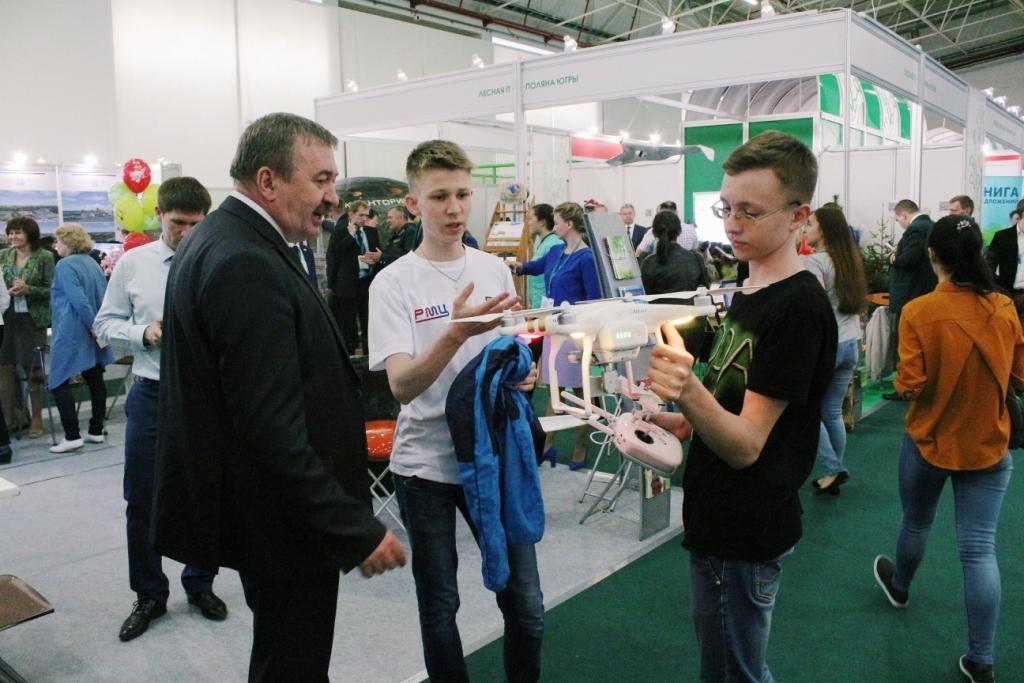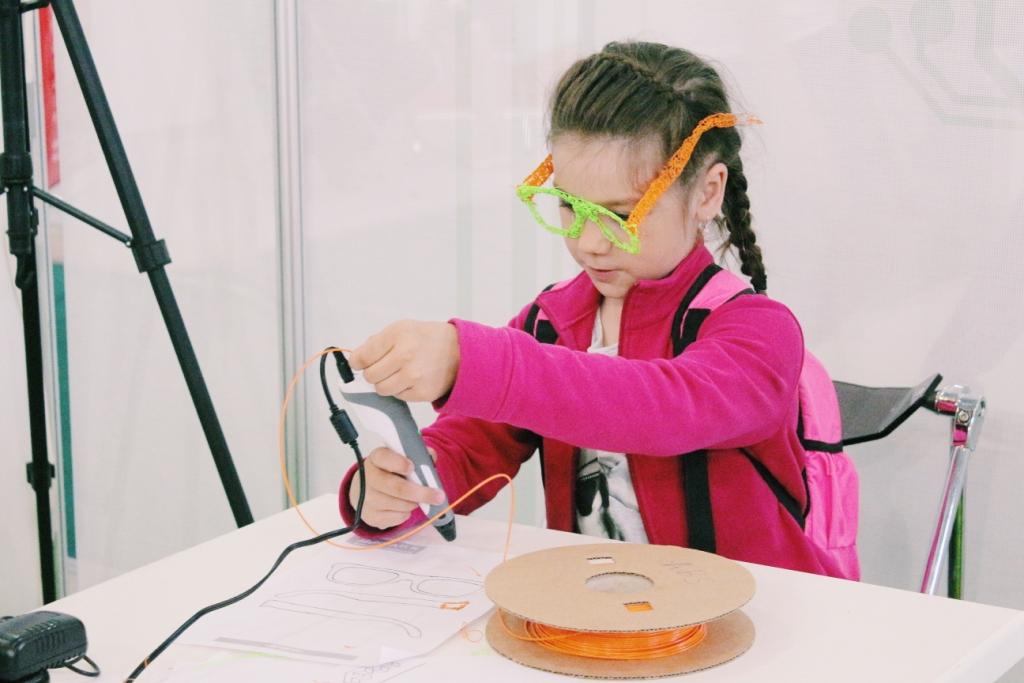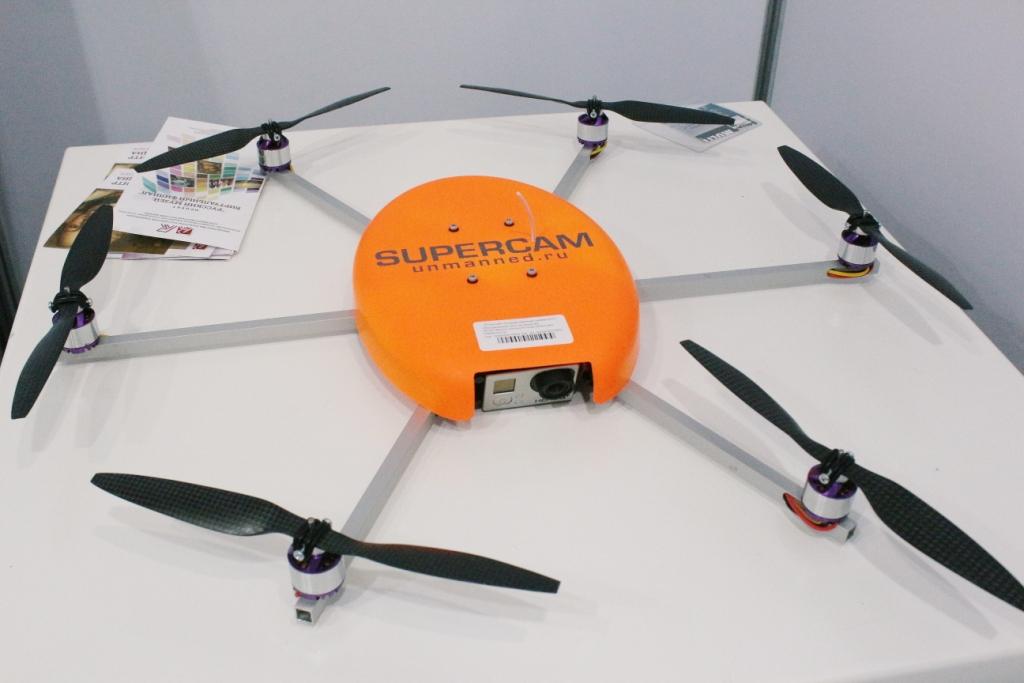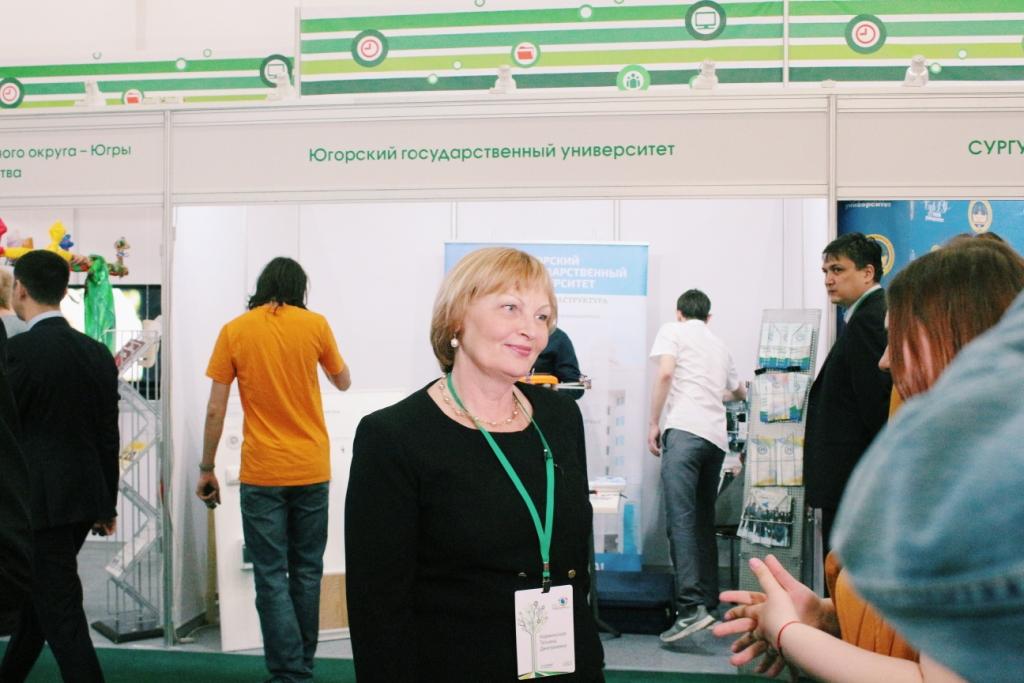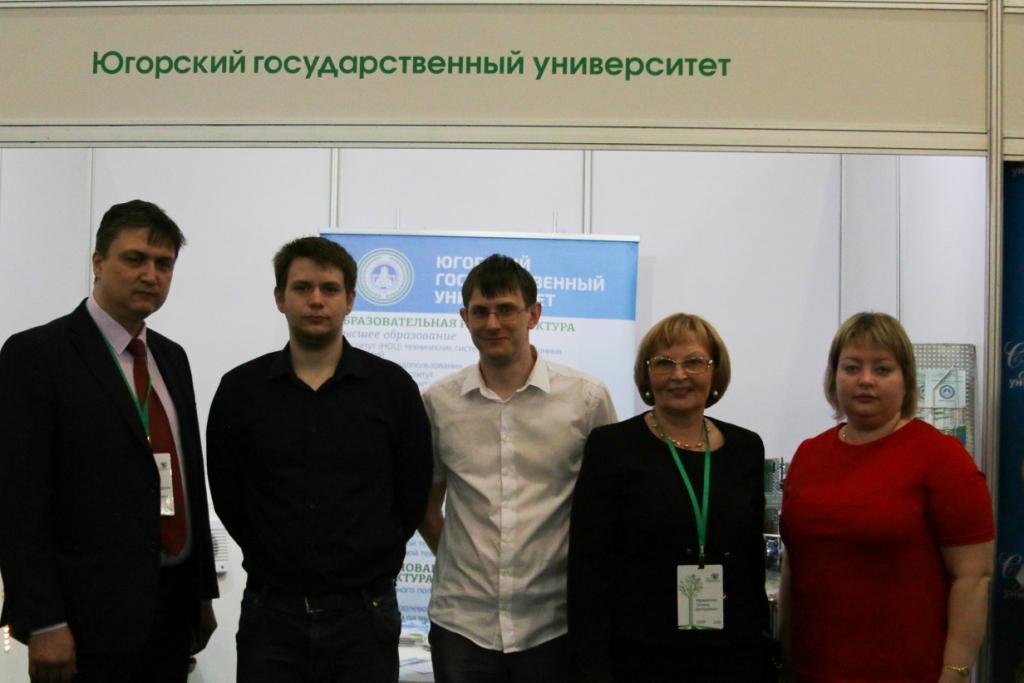 Photos by Ksenia Stupak, Nadezhda Afonina