STUDENTS ARE TRUE PEACE ENVOYS
Ambassador Extraordinary and Plenipotentiary of the Republic of Madagascar to the Russian Federation Eloi Maxime Alphonse Dovo together with his counterparts John Sahr Francis Yambas of the Republic of Sierra Leone, Mohamed Ali Kamil of the Republic of Djibouti, Claude Bezo of the Central African Republic and ex-Ambassador Extraordinary and Plenipotentiary of the Republic of Benin to the RF Aniset Gabriel Kochofa met with students at Yugra State University.
The ambassadors have perfect command of Russian language as they are all graduates of Soviet universities. The diplomatic officials were speaking well of Russia and said Africans always treated Russians like true friends who had made invaluable contribution to the liberation of African nations and building their economic systems.
Addressing to the audience, the guests said a few words in their native languages and told short stories of their homelands and families. Mr. Dovo, the ambassador of Madagascar, described with a humorous undertone the life of islanders referring to the well-known self-titled animated cartoon. As the stories were being told, it surfaced that there was also the Russian Bay named after the Russian fleet harbored off the island coast in 1904.
The diplomatic envoys called the YUSU students to visit the countries they represent to eyewitness the African continent and get familiar with the life of peoples living there as well as to tell about Russia and Yugra. In their opinion, the youth should be in direct interaction with each other merging into national cultures and pushing the limits of friendship initiated by the previous generation. Thus, the ambassadors hoped to arrange the first-ever African youth to come and study in Yugra soon.
Mr. Kochofa, Benin's ex-Ambassador Extraordinary and Plenipotentiary to the RF, defined the contact with another culture as a treasure of the XXI century and added that "needs and desires of young people across the world are alike, so they will easily reach common ground and understanding with each other".
English version by Azat Garipov.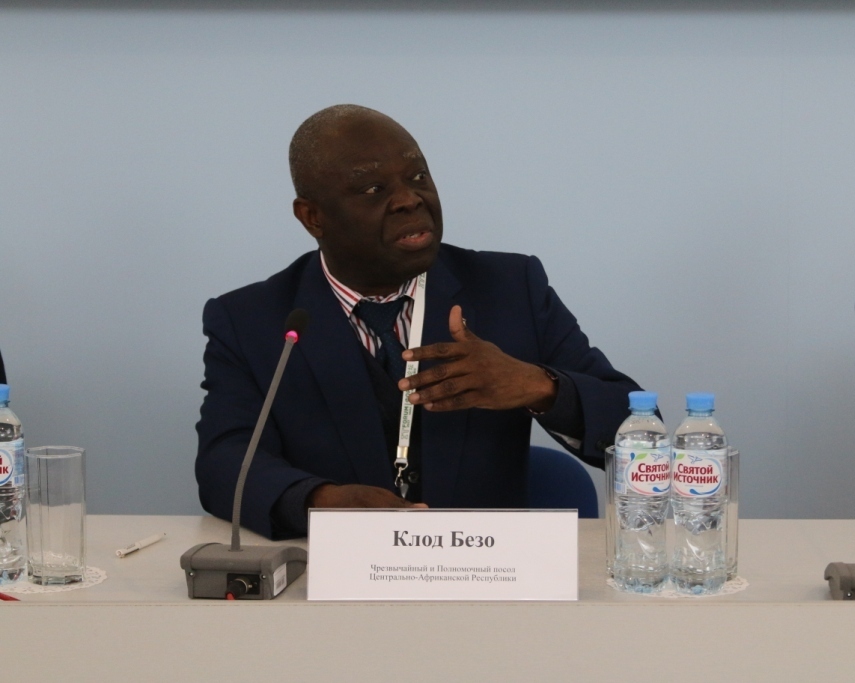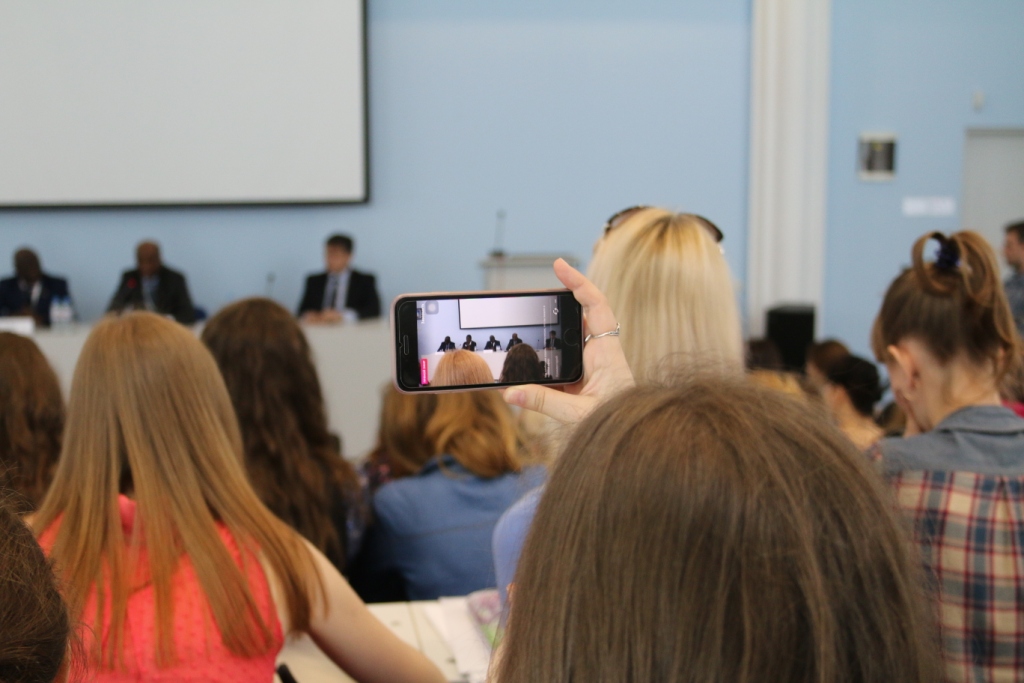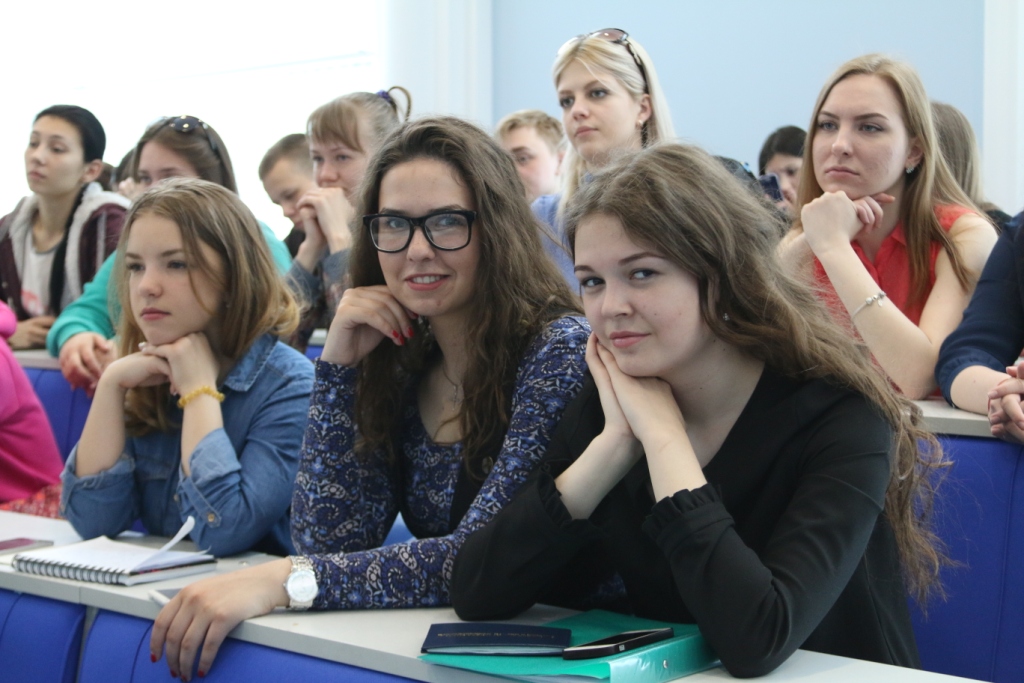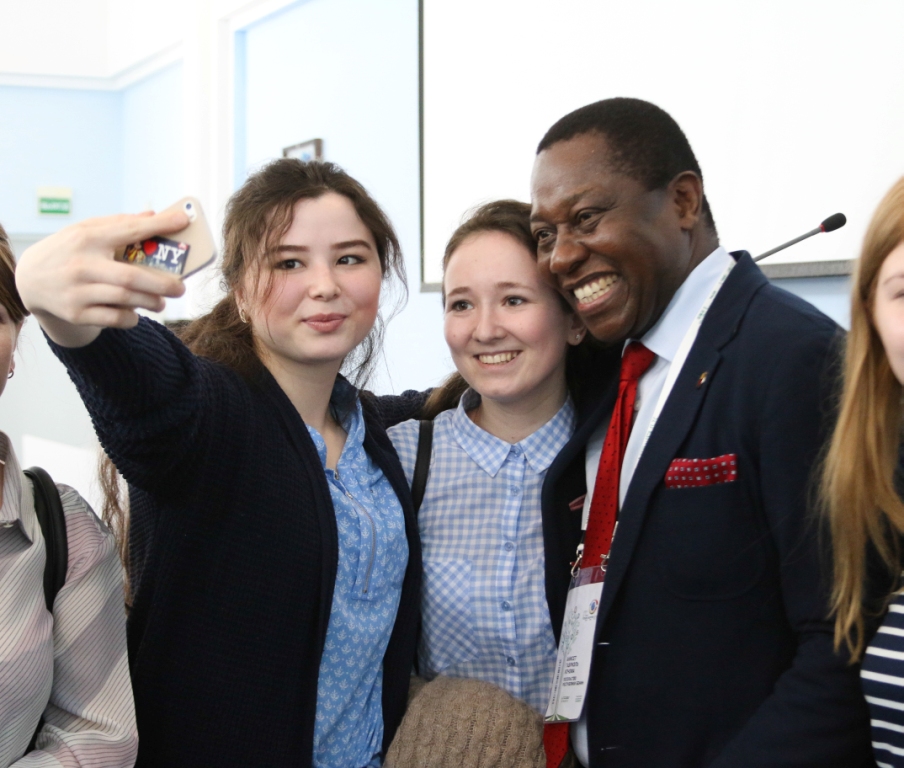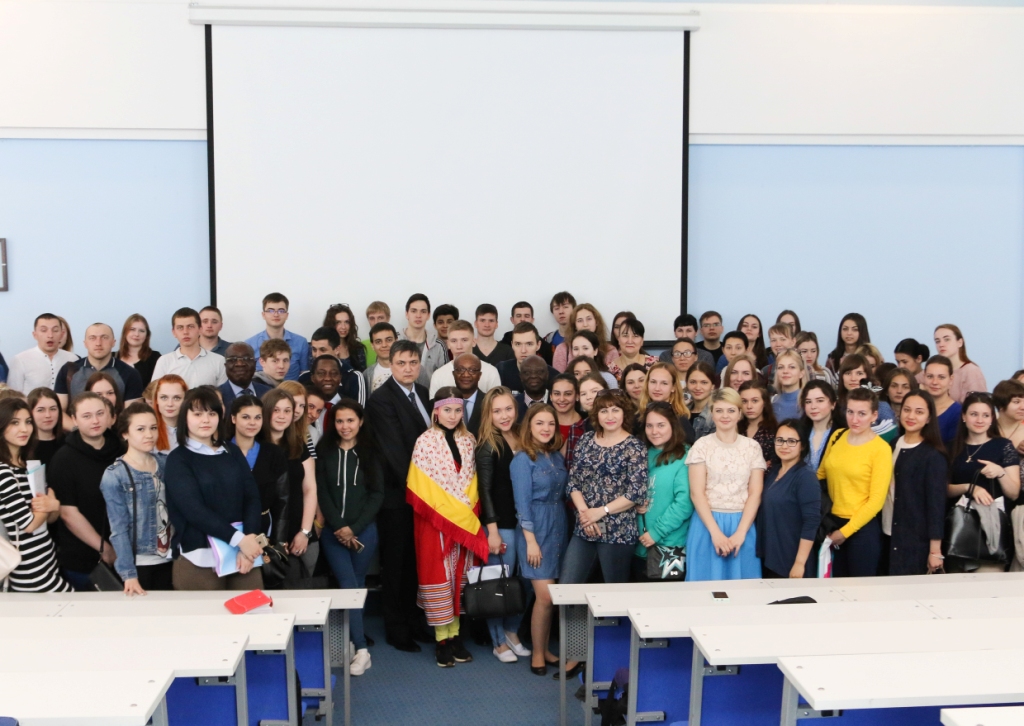 Photos by Nadezhda Afonina