Law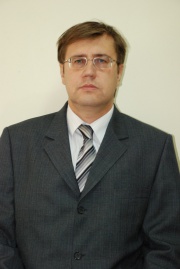 Stanislav Rozenko
Position:
Director
Academic status:
PhD in Law, Associate professor
E-mail:
s_rozenko@ugrasu.ru
Tel:
+7 (3467) 377-000 (ext.393)


General information

---
The Institute is a newly created unit (2012) based on the Chair of Law. The programme includes both major and humanitarian subjects such as the history of the state and law, standard of speech, psychology in law, pedagogics, issues of mass information, customs law, civil law, municipial law and many other.
The teaching is conducted not only by the lecturers but also by practitioners of state and commercial organizations. Nowadays the number of students is around 450.

Qualifications provided by the Institute
---
Bachelors' and Master's degree in Legal science (Law Enforcement and Advocacy; State and Municipial Law)
Contacts
---
You can always contact the Institute directly or our
International Cooperation Office
if you have any questions.
Related news
---
Best students of Yugra State University