Dormitories
The dormitories of Yugra State University, part of university's premises, started to accept students in September 2003. The complex was developing in stages, with 3 buildings in 2003, two more in 2004 and two in 2006. Nowadays the dormitories of our university comprise 7 comfortable buildings, which makes the biggest housing complex in the city of Khanty-Mansiysk, hosting 2,600 full-time students from Russia and abroad. The complex provides all conditions for comfortable and safe life and studying.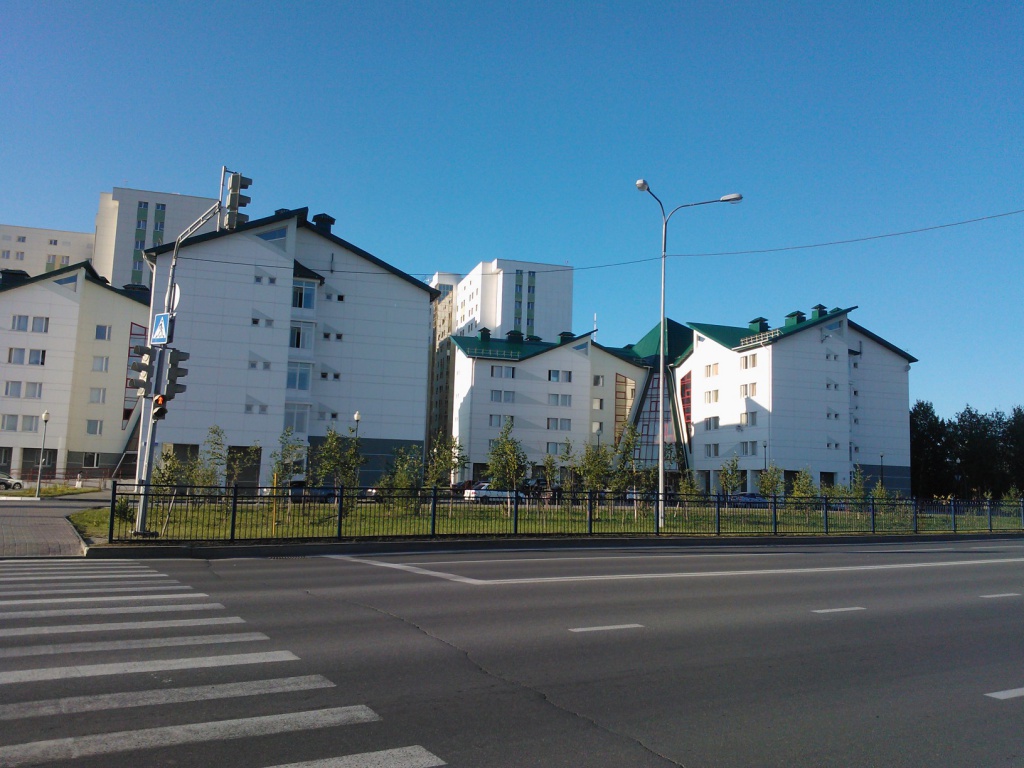 All students live in 2 - room flats with a kitchen and a bathroom with a shower. The rooms are furnished with cupboards, chairs, desks and tables, fridges ad cookers. Each building has a laundry of common use with modern washing machines.
The students have opportunities to organise their leisure for intellectial activities, sports, they also can request additional free and pay services.The students from other Russian regions and from abroad are provided with temporary registration in our city (in building 1). The average price for living in the university dormitory for a foreign student is around 2 500 rubles/month (35 $).
We offer 350 places to our part-time students for the exams period.
Watch the video about our dormitories. Before you watch, make sure you have Annotations ON in settings to see the English version.

Our complex of dormitories is a really warm and welcoming place with its community and homely atmosphere.